The EU Horizon 2020 project "Visual History of the Holocaust: Rethinking Curation in the Digital Age" (2019–2022) explores the potentials as well as the limitations of digital technologies in the ongoing effort to preserve, analyze and communicate historical evidence of the Holocaust, and in particular audiovisual records. It is coordinated by the Ludwig Boltzmann Institute for Digital History (Vienna), in close collaboration with the Austrian Film Museum (Vienna).
Featured Video
---
Dunkles Erbe: Digitales Kuratieren von Holocaust-Filmen
Upcoming and Recent Events
---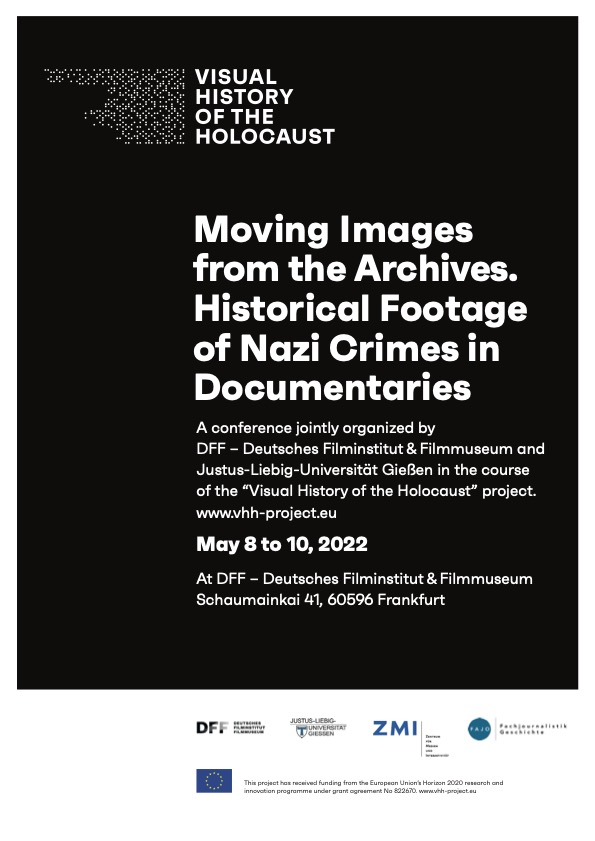 Conference
08.05.2022, 18:00 to 10.05.2022, 17:00
Frankfurt am Main

Why do we move the Allies' film images from the archives, make them move on screen, and make them move us?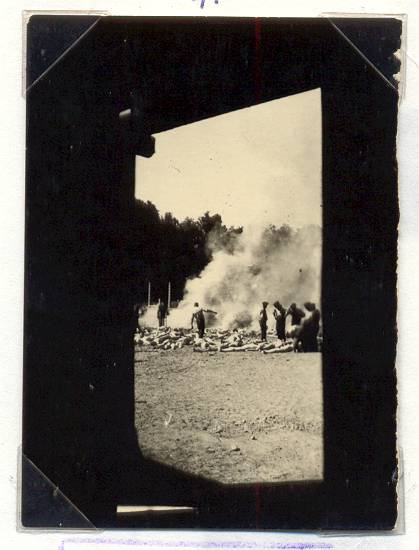 Research Seminar
28.04.2022, 16:00 to 28.04.2022, 18:00
Online

In the tenth session of CERCEC's H2020 "Visual History of the Holocaust" Research Seminar, Clara Royer (Sorbonne University) discusses ethical questions raised during historical research for a film project.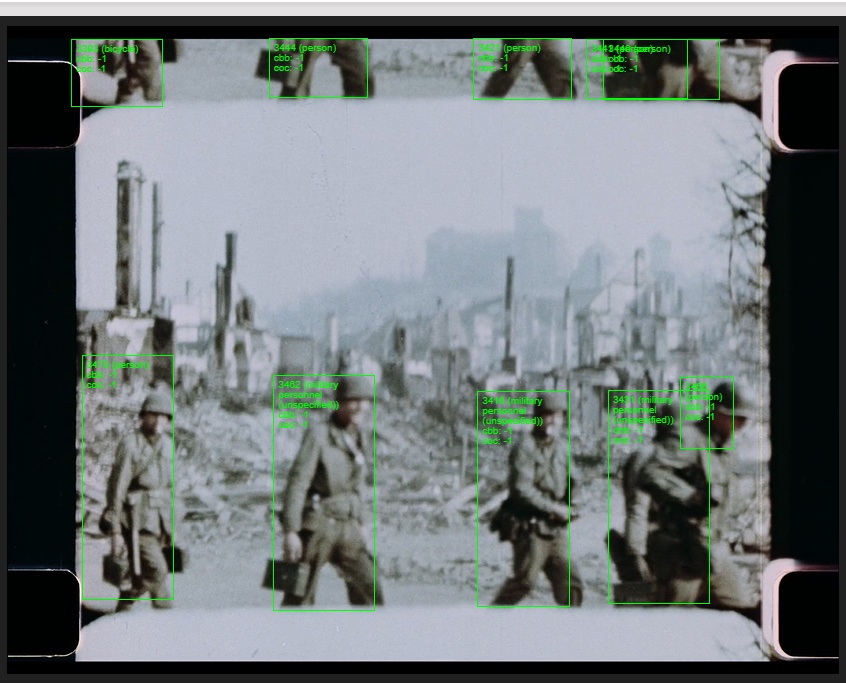 Panel
26.04.2022, 09:00 to 26.04.2022, 10:30
Budapest

Archivists, curators, and scholars discuss curatorial, ethical, technical, and conceptual considerations and approaches of working with atrocity footage.
Media Reports
---
Media Report
3sat - Thursday, 27.01.2022
TV report by Sandra Krieger as part of the broadcast series "Kulturzeit"
Media Report
SWR2 - Wednesday, 27.01.2021
Radio feature by Sabine Mahr as part of the broadcast series "SWR2 am Morgen" on SWR2, a radio channel of the Südwestrundfunk (the regional public broadcasting corporation for the southwest of Germany)
Media Report
Der Standard - Wednesday, 27.01.2021
Newspaper article by Bert Rebhandl published in the science section of the Austrian daily "Der Standard"
Publications
---
Press Information
Thursday, 27.01.2022
At the occasion of Holocaust Remembrance Day on January 27, 2022, the international research project "Visual History of the Holocaust: Rethinking Curation in the Digital Age" (VHH) presents its schedule for 2022.
Deliverable
This first out of two Policy Briefs of the VHH Horizon 2020 Innovation Action presents policy recommendations on a framework and roadmap for the digitization of cultural heritage.
Journal
Fabian Schmidt, The Westerbork Film Revisited: Provenance, the Re-Use of Archive Material and Holocaust Remembrances, in: Historical Journal of Film, Radio and Television, no. 40/4 (2020), 702-731.
The essay analyses modifications of the Westerbork footage that were applied most likely during the 1980s and discusses ethical questions about dealing with archival footage.
Website
Ulrike Koppermann, Bildraum und Ausstellungsraum. Reenactment und Immersion?, in: Visual History, 22.02.2021, https://visual-history.de/2021/02/22/bildraum-und-ausstellungsraum-reenactment-und-immersion/
At museums and memorial sites, the interpretation of a photograph greatly depends on its presentation, but on closer examination, some spatial arrangements raise ethical questions.